Reviews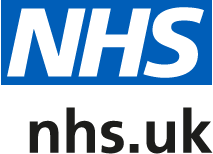 updated at 02:47pm on 26/09/2019
by Anonymous gave Mitchley Avenue Surgery a rating of 4 stars
Thank you!
Absolutely happy with the service, the care that all the staff provide! Keep up the good work.
Visited in July 2019, Posted on 26 July 2019
by Stuart Mc gave Mitchley Avenue Surgery a rating of 5 stars
Fantastic local GP surgery
I was able to get an appointment within 24hrs, which was arranged (along with my registration as a new patient) by the 2 very friendly and efficient receptionists.

I was seen on time by the GP, who didn't make me feel rushed at all and really went out of their way to identify the problem, diagnosis and treatment.

A gem of a surgery in every way and highly recommended in you live in the Sanderstead area.
Visited in December 2018, Posted on 05 December 2018